BOOK PROFESSIONAL PAINTERS AND DECORATORS IN LONDON AND UK
Do you need to get a fresh start on your home? Putting your house on the market? Want to spruce things up for the holidays or a special family event? Our professional painting and decoration service may be just what you need. Painting service is ideal if you are moving in or out of a place, preparing to sell your home, or if you just need to get your home or apartment ready for company, the holidays or a special event. We also recommend you do house decorations before starting routine housecleaning. 
GET FREE QUOTE
www.cleanerss.com is one of the most sought after painting companies near you in London because that's what our customers tell us after we have painted their properties. We love to work magic to exceed our customer's expectations in London, using top of the range painting materials and equipment that are both long-lasting and appealing, skirting, walls and ceiling will be painted to your specifications. CHECK OUR SERVICES
HOW TO FIND PAINTERS AND DECORATORS NEAR YOU
cleaners.com connect you with the best Painters & Decorators in London in minutes. Start your search and get free quotes today! Whether you're looking for quotes or you're ready to hire, or if you'd like to speak with some London-based Painters & Decorators, we can help. Whether you're looking for a Painter & Decorator and not sure where to start? Let us do the legwork for you. Tell us about your project and we'll send you a list of Painters & Decorators in London to review.  There's no pressure to hire, so you can compare profiles, read previous reviews and ask for more information before you make your decision to hire our painter near you.
When looking for a local painting company near you, ensures you check online reviews and ratings. Some review services tend to hide the poor reviews at the end and keep the favourable ones at the top make sure you check them all. recommendations and word of mouth are also helpful,  asking for recommendations from family and friends. check local newspapers and classified ads, Most cleaning quotes come with a free in-home estimate to establish the amount of work and regularity of work needed. GET FREE QUOTE
PAINTING SERVICE QUOTES IN LONDON
Are you considering hiring a painter in London and need the best quote? painting Services quotes are a major factor to consider when you are planning commercial and house painting services; and it can vary widely depending on your location and the size of your house in London for example the quote on average for painting and decorating a room would £160 per day, with prices in London likely to be a little higher. This means you should expect to pay between £350 and £550 to paint an average size room, painting 2 bedrooms house will cost from £700 -£1500 and  3 bedrooms house will be from £950 – £1150. Painting and decoration works do not have fixed costs and much of it depends on where you stay and the painter you choose. For example, the cost of hiring a painter and decorator in London might be almost four times higher than hiring one in other places. An effective tip is to decide the amount of money you would lose when you take out time to do the work by yourself and then compare the cost of hiring a painter. Use our painting guideline below;
| | | | |
| --- | --- | --- | --- |
| Job | Details | Estimate | Completion Time |
| Painting | 1 Bedroom Flat | From £700 | 1 day |
| Painting | 1 Bedroom House | From £700 | 1 day |
| Painting | 2 Bedroom Flat | From £1050 | 1-2 days |
| Painting | 2 Bedroom House | From £950 | 1-2 days |
| Painting | 3 Bedroom Flat | From £1150 | 2 days |
| Painting | 3 Bedroom House | From £1050 | 2 days |
| Painting | 4 Bedroom Flat | From £1300 | 2-3 days |
| Painting | 4 Bedroom House | From £1200 | 2-3 days |
| Painting | 5 Bedroom Flat | From £1400 | 3-4 days |
| Painting | 5 Bedroom House | From £1300 | 3-4 days |
| Wallpapering | Per rol of wallpaper | From £30-40 | Depends on sq. m. |
| Wallpaper stripping | Stripping paper or tiles | From £80 per room or £20 per sq. m. | Depends on sq. m. |
| Glossing | Gloss work in good condition | From £150 per room | 1-2 days |
| Glossing | Gloss work in bad condition | From £275 per room | 2-3 days |
COST OF PAINTING WOODWORK
Unless otherwise specified, prices include labour and materials and VAT.
| | | | | |
| --- | --- | --- | --- | --- |
| Repaint woodwork that's in good condition (one room) | Room size approx 3.3m x 3m. Assumes existing gloss is good quality but discoloured. Rubdown, undercoat and paint with gloss. Cost includes skirting boards and one door frame (no doors or windows). | £325 | £1800-£380 | 1-2 days |
| Repaint woodwork that's in poor condition (one room) | Room size approx 3.3m x 3m. Remove old gloss and prepare the wood. Undercoat and paint with gloss. Cost includes skirting boards and one door frame (no doors or windows). | £450 | £298-£450 | 1.5-2 days |
WHY CHOOSE CLEANERSS.COM FOR YOUR PAINTING SERVICES
We are one of the best painting and decoration companies near you, with competitive prices and best cleaning practices. With a high demand for domestic cleaning services in busy London, there are numerous painting companies available. They are so many that it may be difficult to choose. To help narrow down your options, you should request free quotes from www.cleanerss.com  we care and are passionate about what we do. We will ensure your painting is properly done and inspected. Contact our friendly customer's service staff to book today
PROFESSIONAL INSURED PAINTERS IN LONDON
Our professional painters in London have their insurance ready for any unforeseen events that can take place while they are working. Our credibility is also measured through customer referrals and online reviews and we have a good painting reputation in London Depending on the availability of our painter and decorators in London, we also provide same-day and instant painting service. 100% quality of work and we guaranteed excellent job. Get free Quote  BOOK NOW
INTERIOR AND EXTERIOR PAINTING AND DECORATION
Looking for a reliable interior or exterior painting company in London and Uk that can handle all your painting requests? You are at the right place.
We are modern house painting specialists we also perform business, commercial, office, warehouse and strata painting projects as required.  our painting and decorators, help you create the atmosphere you desire.
If you are still planning and budgeting stage? No problem. Use our extensive experience in the painting and home improvement industry to transform your ideas into designs. With our skills and expertise, our painters and decorators ensure you achieve the exact style and colour scheme you desire.
Need to paint and decorate every room in your house? Leverage our extensive experience painting and decorating bedrooms, bathrooms, living rooms and kitchens.
We take care of painting every aspect including your doors, walls, stairwells, handrails, windows, architraves, ceilings, skirting boards and feature walls. Along with interior painting, our London painters also perform exterior painting including verandahs, garage doors, driveways, fences, gables, guttering, eaves, and pergolas, you name it!
With our 10 years of professional painting experience, you can be confident that our cutting-in will always be spot-on
COMMERCIAL PAINTING SERVICES IN LONDON AND UK
Cleanerss.com  offer sensational commercial painting services throughout London and Uk.Like it or not, your office and building facilities add to your company's reputation and it is very important you get it right. They also impact company and staff performance. Potential clients measure your credibility on the look of your business premises. As they say, first impressions last. Your potential clients can gain a lot of understanding from seeing your workplace. Often associating neat surroundings with efficient performance.
Poor working paint surrounding environment can sometimes affect staff performance. With neat and attractive facilities you can help improve the morale and performance of your team
HOW MUCH DOES IT COST TO PAINT A KITCHEN
The average cost to paint a kitchen is £380 to £1,320. The sized kitchen in the U.K. is approximately 200 square feet. The cost to repaint a kitchen of this size is between £500 and £1,500. Generally, there will be moisture from steam and grease in your kitchen, so it's crucial to choose durable paint that holds up well against those conditions. Painting costs tend to be a bit higher here as there are many heavy appliances to move out of the way to get to the walls. For the average cost, you'll pay £800 to paint 200 square. feet., including labour and materials. At the low end, you can anticipate paying around £550 to paint your entire 150 sq. foot. kitchen. The price can go as high as £1,500 to paint a 250 sq. foot. kitchen, including behind any fixtures.
Cost to Paint a Kitchen in Uk
Kitchen Painting Prices
National average cost
£500-£800
Average range
£600-£1,320
Minimum cost
£480
Maximum cost
£2000
COST TO PAINT KITCHEN CABINETS
Many people painting their kitchens choose to have their cabinets painted as well. This is a more involved job that includes removing the doors and drawers from the cabinets to paint them and the stiles, then replacing them back. This takes several days to complete and costs from £3 to £12 per square. feet, depending on the style of cabinets, the type of paint, and the finish. Acrylic cabinets are not typically recommended for painting since they tend to have warping and markings that can't be concealed with a paint job. The cost to paint kitchen cupboards depends on the material used. The following are common cabinet materials and the average cost to paint them professionally.
COST TO PAINT A KITCHEN PER SQUARE FOOT
On average, a kitchen will be sized between 70 square. feet. and 220 square. feet. Square footage is calculated by multiplying the length and width of the room. The cost to paint kitchen walls will be less than the overall price to paint the entire kitchen. A complete kitchen painting includes removing the fixtures and painting behind these pieces. The contractor factors in the price to reinstall fixtures. The following are prices you're likely to receive from a contractor based on the total square footage of your kitchen.
| Size of the Kitchen | Walls Only (Labor Included) | Entire Kitchen (Labor Included) |
| --- | --- | --- |
| 70 square. feet. | £130 – £280 | £230 – £350 |
| 100 square. feet. | £155 – £380 | £300 – £400 |
| 120 square. feet. | £200 – £450 | £350 – £450 |
| 150 square. feet. | £350 – £550 | £500 – £750 |
| 200 square. feet. | £480 – £880 | £550 – £1,000 |
| 220 square. feet. | £450 – £750 | £650 – £1,200 |
HOW MUCH DOES IT COST TO PAINT A ROOM
The average cost to paint a room professionally ranges between £350 and £1,320, with most U.K. homeowners paying approximately £1,200 to prime and paint a 330 square foot living room. Some interior paint jobs can be as low as £120 to paint a 40 square feet guest bathroom or get as high as £3,000 to prime and paint a 1,000 square foot basement.
COST TO PAINT A ROOM BY TYPE
Interior paint jobs are a fairly common job for homeowners. Before you get started, it can be extremely helpful to know a bit about the room you plan to paint. Every home is unique, which means the size of each room inside it varies drastically. However, there are some basic guidelines when it comes to painting specific rooms within your house. We're going to dive into the average prices for painting these specific rooms. Depending on the space, the price to paint a room ranges from £60 to £4,000. contact us for an accurate estimate
| Type of Room & Average Size (Square.Feet.) | Average Cost (Labor Included) |
| --- | --- |
| Bathroom (20 – 100 sq.ft.) | £120 – £1000 |
| Bedroom (200 – 310 sq.ft.) | £600 – £1,240 |
| Kitchen (200 – 360 sq.ft.) | £600 – £1,320 |
| Living Room (300 – 400 sq.ft.) | £900 – £1,600 |
| Basement (850 – 1,500 sq.ft.) | £2,550 – £6,000 |
COST TO PAINT BATHROOM
On average, painting a bathroom costs between £60 and £400. When it comes to painting bathrooms, it's important to distinguish what type of bath it is. The average half-bath size is about 20 square feet, a full bathroom is about 40 square feet, and a master bathroom is generally about 100 square feet. When painting a bathroom, it is important to choose moisture-resistant paint for long-lasting results.
COST TO PAINT BEDROOM;
The average bedroom is approximately 250 -270 square feet, though a master bedroom will be a bit larger. With that being said, it costs between £600 and £1,240 to paint. The overall cost of painting a bedroom depends on your personal preferences. Generally, this is a space to get creative and make your own, so costs will vary depending on the colour you choose and additional design choices.
COST TO PAINT LIVING ROOM
On average, it costs between £900 and £2000 to paint the average-sized living room, which is approximately 330 square feet. Living rooms come in various shapes, styles, and sizes, so it's important to consider the type of trim you have on your walls, the material of your ceiling, and the height of the room. Taller rooms will generally cost more because they take longer to complete and require more paint.
COST TO PAINT BASEMENT
On average, it costs between £2,550 and £6,000 to paint a basement, which is approximately 1,000 square feet. When painting your basement, it's important to note that it will experience more moisture and the threat of water damage than any other room in your home. For this reason, you'll want to choose durable, water-resistant paint.
COST TO PAINT A ROOM BY TYPE OF PAINT
Depending on which room you are painting, you'll want to choose the right paint for your space. The type of paint will generally impact how well it adheres to your wall and how long it lasts. Additionally, it affects the overall cost of your project. Depending on the type of paint you choose, you can expect to pay between £15 and £60 per gallon.
In general, latex-based paints are a great all-around choice due to their durability and customizability and are also one of the healthiest options in terms of indoor air pollution. Oil-based paints are very resilient against water damage and moisture, making them a great choice for bathrooms and kitchens. However, they are most prone to chipping and cracking over time so it's always advisable to choose your paints wisely.
COMMERCIAL BUILDINGS WE PAINT INCLUDE;
  Retail Shops       Strata      Offices      Warehouses
REPRESENT YOUR BUSINESS WITH THE RIGHT COLOUR
Surely you want to create a positive lasting impression with all visitors to your business. Now you can with an outstanding commercial paint job. Send a powerful leading message to your potential clients with an immaculate office and building facility. Let's help you achieve the right paintwork which is an essential element for your company's success. Remember, a self-respecting company will never compromise on their office paint and décor.
When you are in need of updating your interior or exterior paintwork for your business, get in contact with our professional team. We have outstanding experience in London painting and decorating of:
Hotels, Retail Shops, Restaurants, Display centres, Reception areas, Parking facilities, Children's play areas, Demo and showrooms, Entertainment facilities, Company and private offices
Our Residential Painters Paint The Following
  House    Semi-Attached    Apartment
  Unit        Town House        Granny Flat
  Sheds    Fence & Gate        Garages
PROTECT YOUR HOME WITH QUALITY PAINT
Your home is most likely the most valuable asset you will ever own. Don't risk your investment with poor quality paints. By choosing only the finest quality paint we make sure your home's exterior or interior is protected against the harsh elements. But your interior walls also need to be protected too. For example, you may want to create a blackboard wall that your children can draw on without damaging your walls.
Talk to us about your thoughts and ideas. Our experienced team will provide you with options to suit your budget and requirements
APARTMENT PAINTING SERVICES IN LONDON AND UK
Painting or renovating an apartment can be a time-consuming and exhausting undertaking. If you don't have time and are looking for an affordable contractor to paint your apartment, you've come to the right place. At the same time, you don't have to be afraid of high costs either. Our team of painters is extremely qualified. Nevertheless, we offer our painting services at a very good value.
Our painters, all of whom have a qualified degree, can paint your walls either completely neutral white or add many colour accents if desired. Furthermore, various wiping techniques, etc. are also no problem for our well-trained team. Many people are already desperate at the thought of getting the right material.
This is also no problem for us. We provide all materials from paint, brushes, and rollers to foil and masking tape.
Best-Quality Painting & Decorating Services in London and Uk | Domestic – Commercial – Industrial -Painter
cleanerss Painting Company is your local painting service specialist in London and Uk. With a proven track record working on all kinds of projects, we pride ourselves on providing a level of service that looks after the needs of our customers.
Our reliable team of painters in London will take the time to get the job completed with your specific requirements in mind, so you're guaranteed the right advice and a quality finish every time. Our customer-oriented approach has been how we've been able to build up a strong reputation in the area, and we appreciate the support we've received over the years from our loyal customers.
HOW MUCH DO PAINTING AND DECORATION COST?
The table below shows the estimated painting prices for an entire house, based on size and the time it'll take to complete:
| SIZE OF HOUSE | PRICE | TIME TO COMPLETE |
| --- | --- | --- |
| 2 Bed House Or Flat | £1,550 to £2,100 | Less than 7 days |
| 3 Bed House | £2,100 to £3,100 | About 7 days |
| 4 Bed House | £2,600 to £3,600 | 7 to 10 days |
| 5 Bed House | £3,600 to £4,250 | 10 to 14 days |
On average, you can expect painting and decorating prices to be around £160 per day, with prices in London likely to be a little higher. This means you should expect to pay between £375 and £500 to paint an average size room.
These costs can seem intimidating on the surface – which is why many opt to do it themselves (or with the help of family and friends.
But what's actually coming along with their service is the great application technique as well as the speed of coverage. Painting your entire house is likely to take you longer than a week as it won't be your sole focus, so remember that these costs have convenience rolled into them, too.
For services like exterior painting or interior ceiling painting, you can expect the following estimated costs:
| TYPE OF SERVICE | SIZE OF ROOM/HOUSE | PRICE | TIME TO COMPLETE |
| --- | --- | --- | --- |
| Interior wallpapering | 1 medium-sized room | £275 to £350 | 2 to 3 days |
| Interior wallpapering | 1 large-sized room | £400 to £500 | 3 days |
| Exterior painting | 3-bed semi-detached house | £1,000 to £1,300 | 3 to 4 days |
| Exterior painting | 4 bed detached house | £1,500 to £2,500 | 5 to 7 days |
| Ceiling painting | 1 small room | £270 | Half-day |
| Ceiling painting | 1 large-sized room | £380 | 1 day |
COST OF PAINTING WALLPAPER
What drives the cost of interior wallpapering up is the time it takes the labourers to remove any old wallpaper or particularly gnarly old paint. If you can spare a few hours to remove this yourself, you can look to save some money off your trade quote.
When undertaking outdoor painting, it's important to use masonry paint instead of your regular indoor paint. Masonry paint is specially formulated for external use and will stand up to the elements much better than anything you might use indoors.
Masonry paint can cover brick, concrete and various types of wall rendering, so if you want to change the colour of your property or just freshen up some lacklustre brickwork, embarking on some external painting can be just the answer.
HOW TO MEASURE A ROOM READY FOR PAINTING
You can estimate the paint you need for a room in the following way. Consider a standard-sized 12' x 12' room with an 8 ft. ceiling, two doors, and two windows. First, measure the perimeter of the room: (12 + 12) x 2 = 48 ft. Calculate the wall area by multiplying the perimeter with the ceiling height: 48 x 8 = 384 sq. ft. Then, calculate the door area (assuming average-sized doors of 21 sq.ft.): 21 x 2 = 42 sq.ft. After that, you'll need to calculate the window area (assuming average-sized windows of 15 sq.ft.): 15 x 2 = 30 sq.ft. You can calculate the total wall surface by subtracting the door area and window area from the total wall area: 384 – (42 + 30) = 312 sq.ft.
Generally, you use one gallon of good quality paint for 400 sq.ft. (one coat). Ideally, you will need two coats and thereby two gallons of paint for good results.
If you are painting the ceiling, you can calculate the ceiling area by multiplying the width of the room by the length of the room: 12' x 12' = 144 sq.ft. This requires around half a gallon of paint.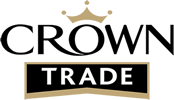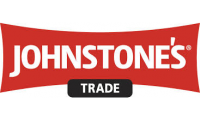 DO YOU HAVE ANY MORE QUESTIONS REGARDING PAINTING WORK IN LONDON AND UK?
It is best to contact us right away if you need us to paint commercial buildings, houses, apartments, kitchen fronts, windows, doors, radiators, or other elements in your residential or commercial property.
We will provide you with an attractive fixed-price offer after an inspection at your site!